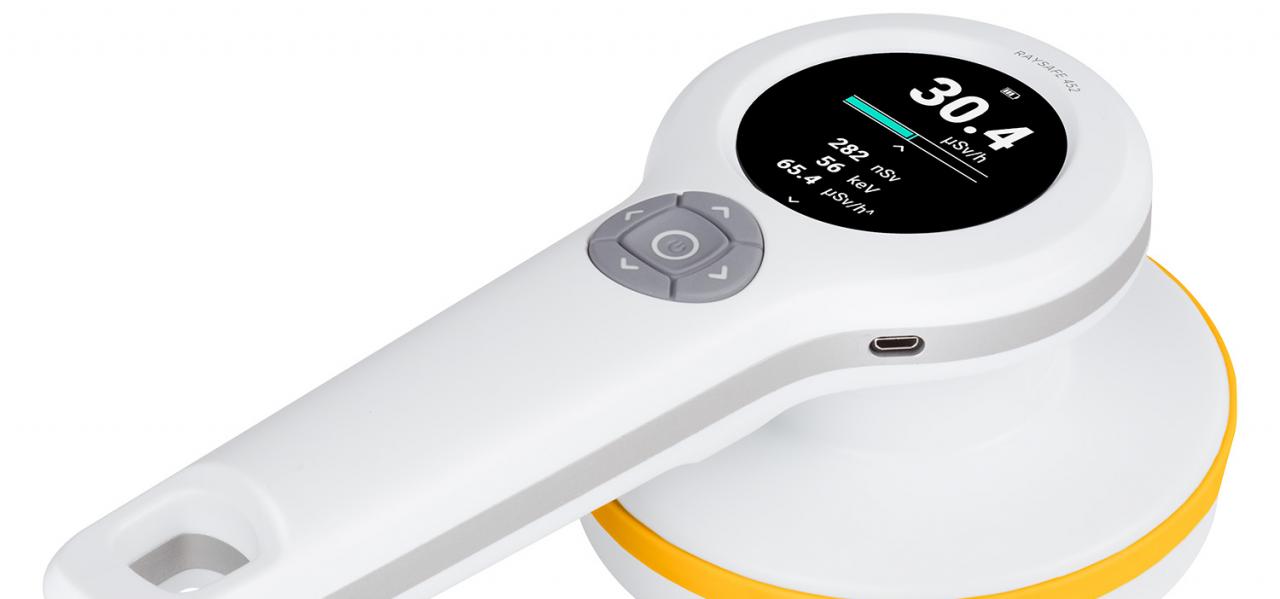 A face-lift, a team, customers' pain, and a vision
In engineering we are always looking towards the future and what new product we can create to help our customers. We don't often take time to stop and appreciate what we've accomplished or the team that made it happen. First, the team is the heart of every project. At RaySafe it is all about the people, not the equipment or machines. It is our team's obsession with bringing state of the art products to market. It is about a deep understanding of how people use an instrument and an empathy for their daily challenges. Discussions are passionate with everyone working hard to figure out how to make our customer's lives easier. Not just in words, but in practice. It boils down to the team working towards the same vision, all driving to bring out the best in each other. What we do together is much better than what each of us can do by ourselves.
We recently launched the RaySafe 452 Survey Meter, a truly revolutionary device. The project started as a face-lift of the beloved 451 Survey Meter, which has been a foundational tool in the radiation market for years. However, we quickly realized it could be so much more. We stepped back, starting from ground zero, and spent time with customers learning about their pain points. We saw customers using different survey meters, most with one specific function. The complexity in their work life due to this was significant. We also saw their problems operating and maintaining different devices, as well as shipping them.
We took our learnings and engineered a survey meter that is as versatile as our customers, allowing them to measure a variety of applications with a single device. Reinventing the survey meter was a tough engineering challenge, but that is what we do, work innovatively together to progress our industry and make life just a little bit easier.
If you'll indulge me, I'd like to highlight a couple of the innovations customers will find in the RaySafe 452 Survey Meter:
Measuring more than one function
Traditionally, the technology inside a survey meter determines the area of application: Ion chambers are normally used for leakage and scatter measurements, while GM tubes are used for detection of spilled isotopes and other contamination. With the RaySafe 452 our team took a different approach, combining several measurement technologies in one instrument: Semiconductor diodes, scintillators, and a GM pancake. The RaySafe 452 handles simultaneous measurements of different types of radiation, as well as different energies, and follows the requirements for additivity according to IEC 60846-1. The RaySafe 452 comes with two interchangeable lids— Ambient and air kerma. With any lid mounted, the RaySafe 452 measures dose and dose rate. Without a lid mounted, the RaySafe 452 measures counts of α, β and γ radiation.
Dose and dose rate
For dose and dose rate measurements, the RaySafe 452 utilizes information from both the GM pancake and the cluster of solid-state sensors. This enables a fast response time even at very lose dose rates while the silicon diodes provide accuracy and speed at higher dose rates.
Response time
The speed of a survey meter can be described in different ways. The start-up time of the RaySafe 452 is 5 seconds. The typical response time of the meter is about 2 seconds but varies slightly with dose rate. The time to maximum stability ranges from two seconds, for high dose rates, to 60 seconds for dose rates at background level, making the RaySafe 452 is compliant with the requirements for response times as defined in IEC 60846-1:2009
In summary
The RaySafe 452 Radiation Survey Meter:
Has a flat energy response and does not require correction factors
Has a well-known behavior for short pulse lengths and high pulse repetition rates, which enables measurements on pulsed X-ray fluoroscopy and medical linear accelerators.
Measures background radiation and is suitable for wall leakage measurements.
Is not pressurized and not classified hazardous material (hazmat).
Is designed to cover the survey meter measurement needs in diagnostic imaging, nuclear medicine and radiotherapy, in one single instrument.
Automatically stores all measured data in the instrument.