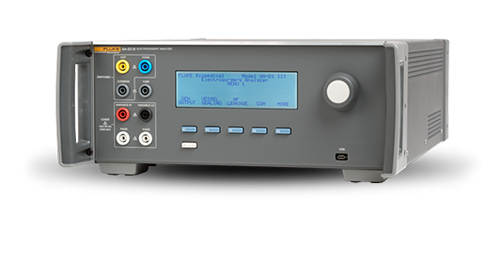 Test critical ESU functions with precise power, current, frequency, crest factor and load resistance ranges on a variety of makes and models of electrosurgical unit generators using the Fluke Biomedical Electrosurgical Analyzers.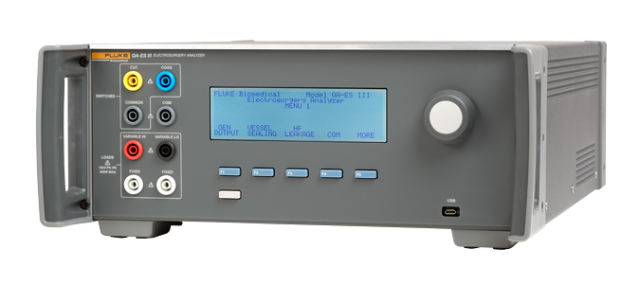 QA-ES III Electrosurgical Analyzer and Tester
Quickly and easily test all critical ESU functions using the Fluke Biomedical QA-ES III Electrosurgical Tester and Analyzer. The user-friendly interface guides you through test sequences, lets you collect measurements and wirelessly download records.
Tests ESU functions with precise power, current, frequency, crest factor and load resistance ranges

Eliminates need for additional hardware, and includes on-board automation capabilities

RECQM: Test the return electrode control quality monitoring using the QA-ES internal loads
Learn More
|
Get a quote