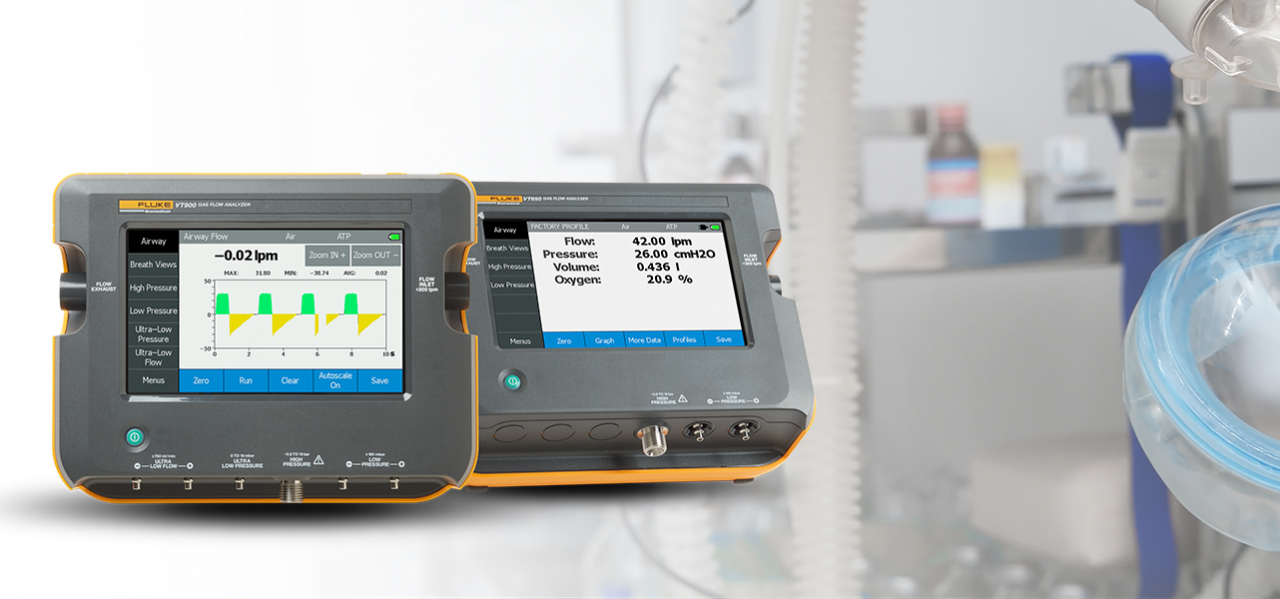 Ventilator Testers: How to effectively use them when testing ventilators
We hope you are well and weathering recent events in health and safety. COVID-19 has caused factories, calibration labs, and operations to shut down around the globe, impacting a great many of you. We offer our sincerest hope that you and your families remain safe during this time. For others, your work of keeping the world maintained and operational has become even more important.
Many of us are trying to build new skills as we spend more time indoors. For this reason, we have put together some free online learning resources below.
Webinar: Taking the pressure off ventilator testing
Given the current situation we recognize the pressure you may be facing with the growing number of ventilator incoming inspections and routine PM's. We wanted to provide you with a few of our best practices to take away some of the guesswork. Whether you are just starting out or a seasoned veteran, there will be something for you to take away.
Videos: Some useful tips from Fluke Biomedical during the COVID-19 crisis
Here are some helpful how-to videos we have put together that we believe may be useful during these unprecedented times.
Application Note: Creating Test Profiles on the VT650 and VT900
The Fluke Biomedical VT650 and VT900 Gas Flow Analyzers are engineered to be easy-to-use, accurate, and reliable from the beginning of your test setup to test report completion. One of the many features of the VT650 and VT900 that help you lessen test time, streamline your procedure and reduce human error, is the ability to create customized test Profiles.
We hope you find these free resources useful.
We have many more articles, videos, and webinars on our knowledge center tab. If there's a theme you'd like to see us cover, please let us know! Or if you are looking for more in-depth, interactive online training, we offer On-demand advantage training.
If you prefer talking to a live human being, fill out the form for more information. Thank you for all you do to keep our world up and running.
KEEP LEARNING
Learn about Patient Simulators