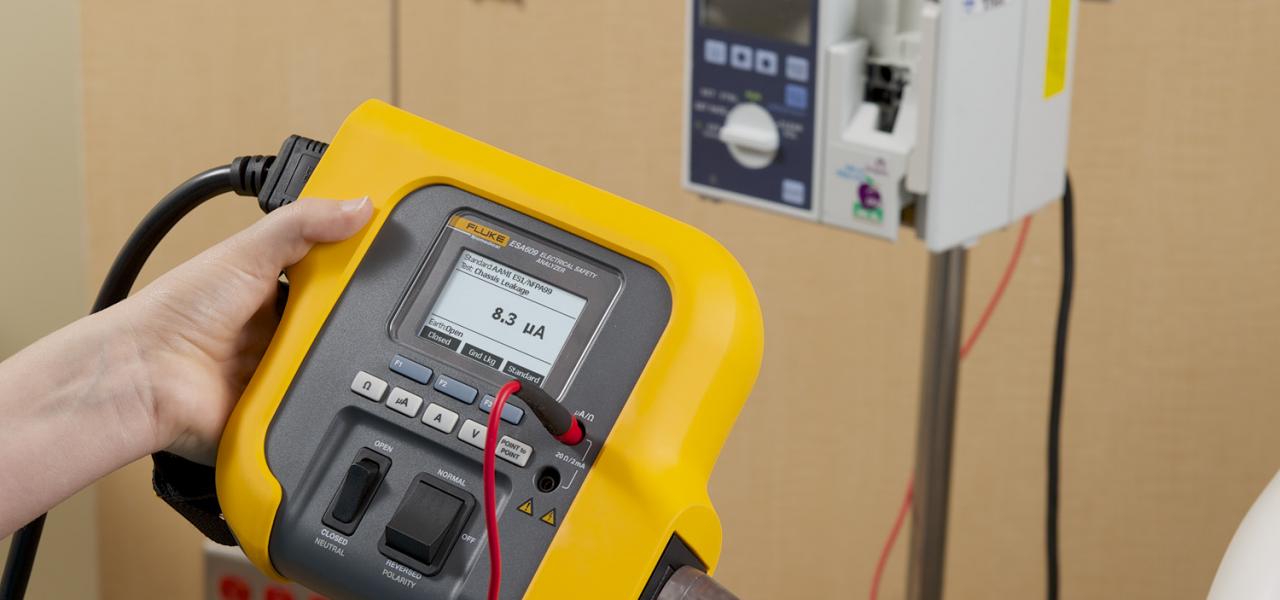 Electrical Safety Analyzers: What you need to know for your hospital
We hope you are well and weathering recent events in health and safety. COVID-19 has caused factories, calibration labs, and operations to shut down around the globe, impacting a great many of you. We offer our sincerest hope that you and your families remain safe during this time. For others, your work of keeping the world maintained and operational has become even more important.
Many of us are trying to build new skills as we spend more time indoors. For this reason, we have put together some free online learning resources below.
Webinar: Medical device quality assurance: Best practices for patient risk reduction
During this 60-minute presentation join Jerry Zion, Global Training Manager at Fluke Biomedical, as he discusses applying the Hippocratic Oath.
Video: The importance of electrical safety testing on incoming inspections for ventilators.
Before you put your new ventilator into service you're going to want to perform an incoming inspection. This is to make sure that nothing happened in transit between the medical device manufacturer and your hospital. This should be performed to domestic or international safety standards and the best way to do that is using an electrical safety analyzer with onboard automation.
We hope you find these free resources useful.
We have many more articles, videos, and webinars on our knowledge center tab. If there's a theme you'd like to see us cover, please let us know! Or if you are looking for more in-depth, interactive online training, we offer On-demand advantage training.
If you prefer talking to a live human being, fill out the form for more information. Thank you for all you do to keep our world up and running.
KEEP LEARNING
Learn about Gas Flow Analyzers / Ventilator Testers