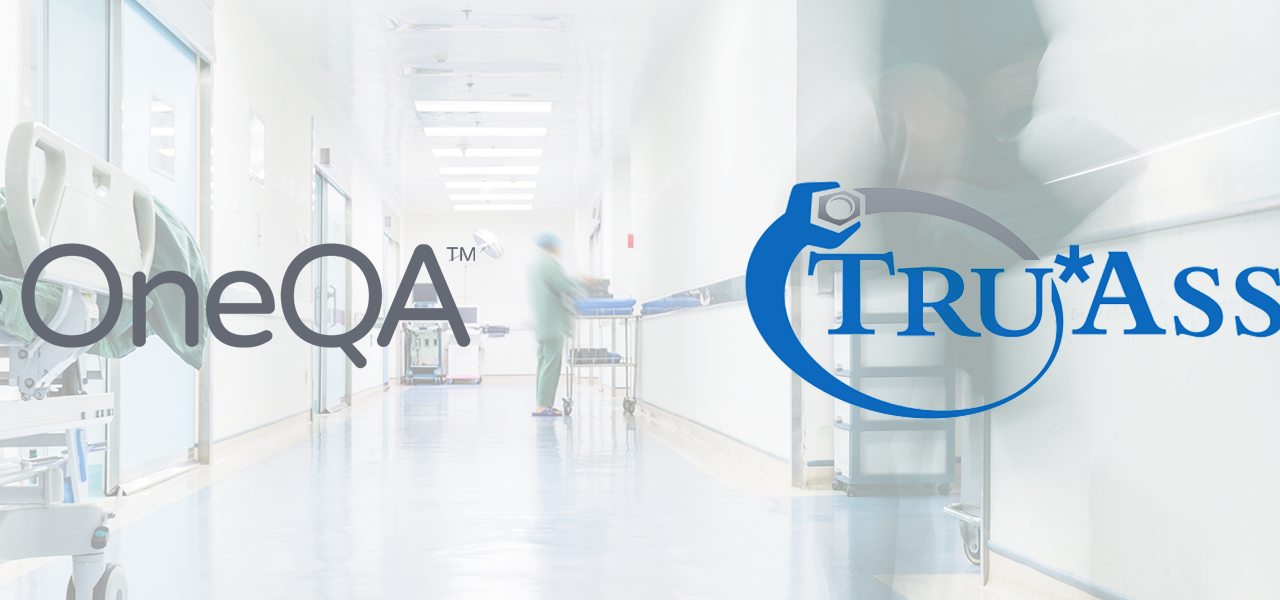 TruAsset CMMS software communicates with Fluke Biomedical OneQA
TruAsset CMMS software is continually evolving to meet the ever-changing needs of their customers in healthcare. As changes occur in the industry, they continue integrating with the products their customers are using to streamline the process for HTM professionals. These integrations allow increased efficiency in the preventative maintenance process and solid reporting through the CMMS software.
OneQA Integration
TruAsset is excited to have implemented direct communications with Fluke Biomedical OneQA workflow automation software. This integration allows clients of TruAsset and OneQA to automate their preventative maintenance testing by creating procedures in TruAsset and OneQA that will transfer the OneQA testing results to a TruAsset work order with the push of a button. Setting up the integration on both programs can be done in a matter of minutes and Clinical Engineering technicians can be simplifying the preventative maintenance and documentation process, saving valuable time.
About TruAsset
TruAsset is a CMMS solution that was created specifically with Independent Service Organizations, HTM, and Plant Operations/Maintenance teams in mind. There was a prevalent need for a system capable of centralizing and running all aspects of maintenance management, so the TruAsset team decided to build it. Understanding how essential it can be to have immediate access to asset data, TruAsset CMMS Software, is available wherever you have internet access for everyone whether through a computer, tablet, or smartphone. No matter where jobs take you, the TruAsset computerized maintenance management system (CMMS) is at your fingertips. For more information about TruAsset you can call 214-276-1280 or visit their website at www.truasset.com.