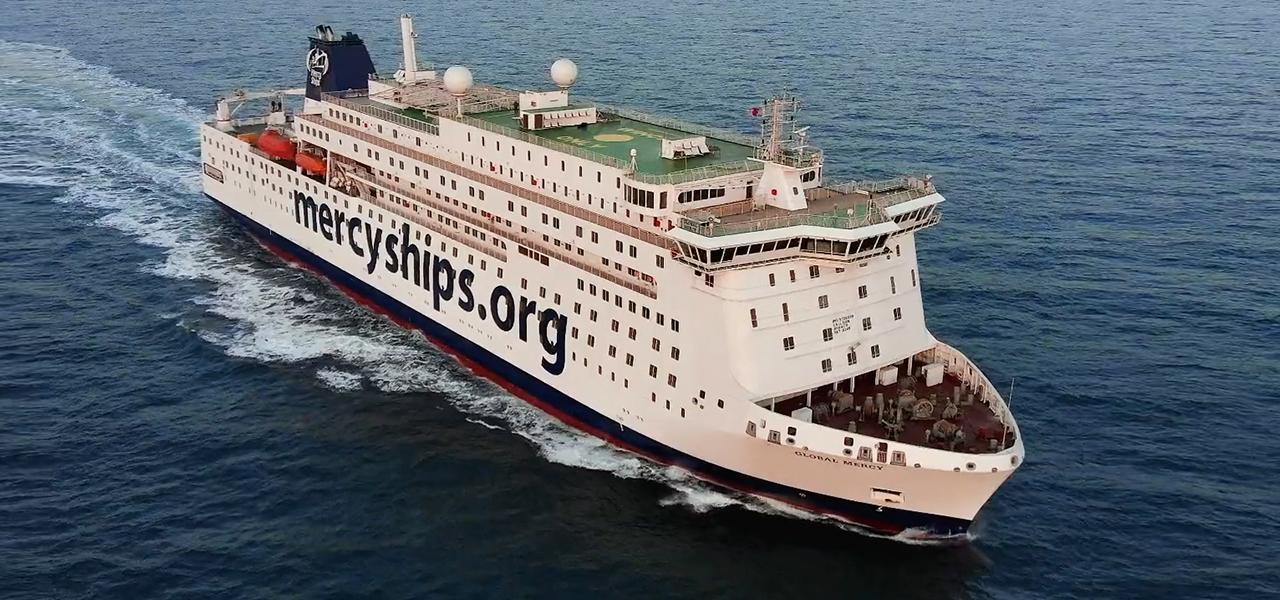 Biomedical Technicians use Fluke Biomedical on Floating Hospital
For over 40 years, the mission of Mercy Ships has been to deliver free, world-class medical care to populations in the developing world who would otherwise have no access to much-needed surgery. More than 40% of the world's population lives within 100 kilometers of a coast so the ships are the best way to reach the most people and make the biggest impact. The ships have visited dozens of developing countries, provided services valued at well over a billion dollars, and have impacted more than 2.8 million people.
The newest hospital ship, the Global Mercy has now completed deep water sea trials, one of the final milestones in the countdown towards the hospital ship's delivery, and will launch into service to sub-Saharan Africa in 2022. The world's largest civilian hospital ship, the Global Mercy will be able to more than double the current capacity to deliver safe surgical care to people in need and provide medical training in the countries served by the organization.
She is a fully custom-built ship with the latest technology and the highly trained talent of any land-based modern hospital. The 174 m (580 feet), 37,000-ton ship features 12 decks. The heart of the ship, the hospital, is located on 2 decks and has 6 operating theaters, 102 acute care beds, 7 ICU beds, and 90 self-care beds as well as a fully equipped laboratory, general outpatient facilities, ophthalmology, and a dental clinic.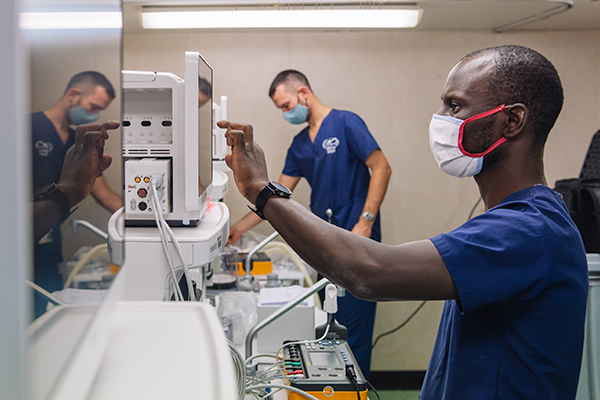 With the many sensitive medical devices on the ship, the hospital presents real maintenance challenges to biomedical technicians on board. In addition to keeping the medical devices operational, the technical team will need to manage securing the sensitive devices for extended periods at sea, and for tide fluctuations and storms in port. Because it is not possible to make a call and have a specialized service technician come to the ship, the technicians will need to be creative and expert at solving challenging equipment repairs. To help the biomedical team maintain sensitive medical devices, a fully equipped lab will also be on board with a full complement of Fluke Biomedical tools that will help keep the medical devices calibrated and functioning at top performance levels.
Besides offering top-notch medical care and safe surgeries, a critical part of the Mercy Ships mission is to deliver medical and technical training to help local personnel develop the long-lasting infrastructure needed to build expertise in-country. Countless lives have been transformed through this holistic approach to providing sustainable solutions to healthcare. The Global Mercy is specially equipped with first-class training facilities that will allow it to provide education to essential local healthcare and engineering professionals when docked. The new biomedical workshop and the many Fluke Biomedical tools available will be used to educate regional biomedical engineers on the best practices for servicing the medical devices used in hospitals throughout the country.
In 2022, The Global Mercy will join the current flagship Africa Mercy in service to sub-Saharan and Central Africa beginning in Senegal. With the two ships, Mercy Ships expects to more than double the charity's current impact with both life-changing surgeries and training of healthcare professions during the anticipated 50-year lifespan of the vessel. At Fluke Biomedical we are proud to be able to help these ships on their vital mission, and this supports our goals of making highly reliable, accurate and safe equipment.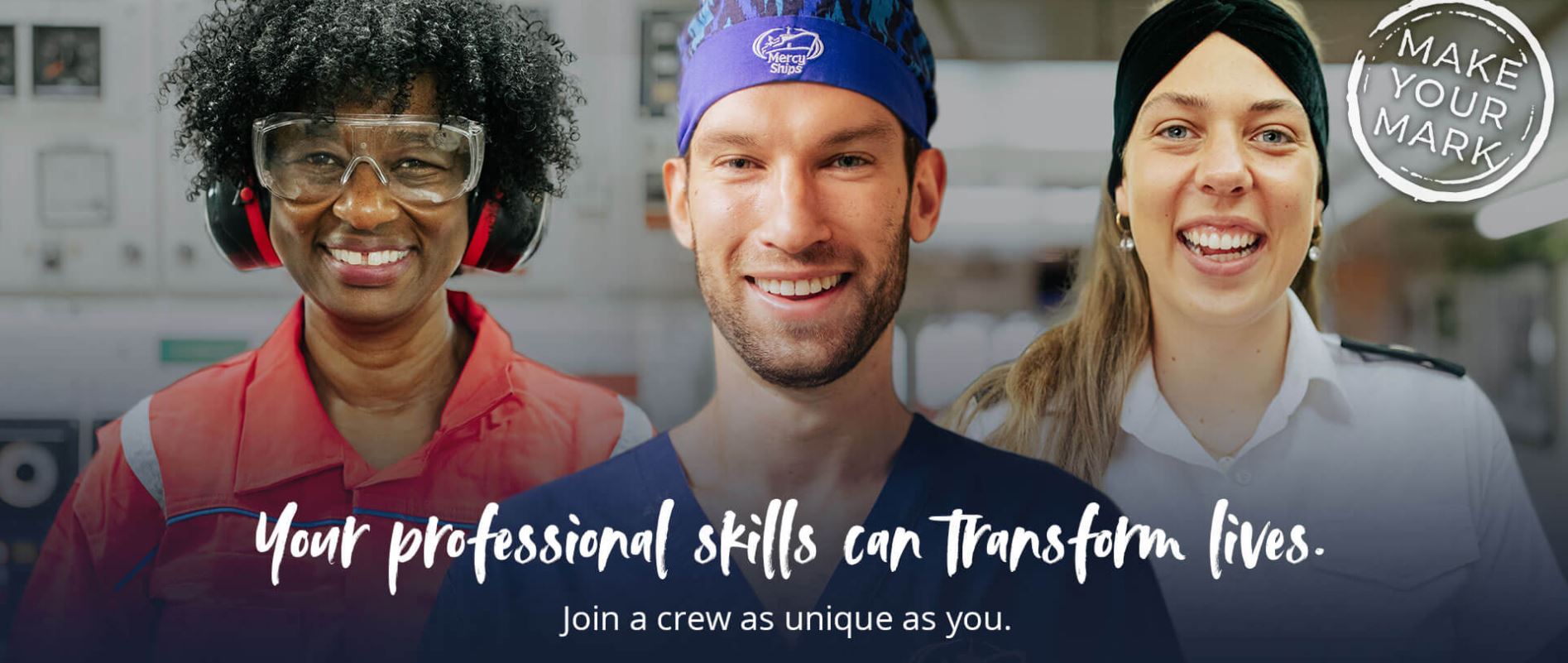 Mercy Ships deploys hospital ships to transform lives and serve nations, and a crew of volunteer professionals from around the world makes our mission possible. More than 1,200 volunteers from over 60 nations serve with Mercy Ships each year.
From surgeons and medical staff to the captain, cooks, AV technicians, teachers, electricians, biomedical technicians, etc., our crew makes up a plethora of skills and specialties needed to make a difference in the countries we serve!
Together, we're bringing hope and healing – join us!
Interested to learn more about Mercy Ships or how you can help to leave a lasting legacy in Africa? Go to our VOLUNTEER PAGE.