RaySafe is helping make your job easier with the RaySafe 452 Radiation Survey Meter and a limited time 15% discount.*
Your job is to focus on radiation surveys, not to spend time adjusting meter settings. RaySafe can help you accomplish this, and save you money.
The RaySafe 452 Radiation Survey Meter allows you to spend more time on measurements and less time on settings. All you have to do is turn on your instrument and you are ready to measure. The meter does not require any corrections or manual settings, and all measurement data is stored automatically. The included PC software, RaySafe View, provides easy data transfer for further analysis and data storage. 
What else does the RaySafe 452 offer?
Large display
Intuitive user interface with easy to view parameters in bright daylight and dark environments. All parameters in one display for overview and easily accessible settings.
Fast response time
The dose sensitive Geiger-Müller pancake enables a fast response time even at very low dose rates while the silicon diodes provide accuracy and speed at higher dose rates.
Convenient data storage
The dose rate value is automatically saved every second providing comfort not to lose data and enabling measurement analysis at a later stage. The data can be transferred to PC with the software.
Sensitive, stable sensors
Silicon diodes combined with an energy compensated Geiger-Muller pancake provide high sensitivity and stability over a very wide energy and dose rate range.
Worry-free
Wipe the instrument with a wet cloth or wash under rinsing water thanks to the IP64 classification. The durability and wide temperature range also make indoor and outdoor measurements possible without worrying about the instrument.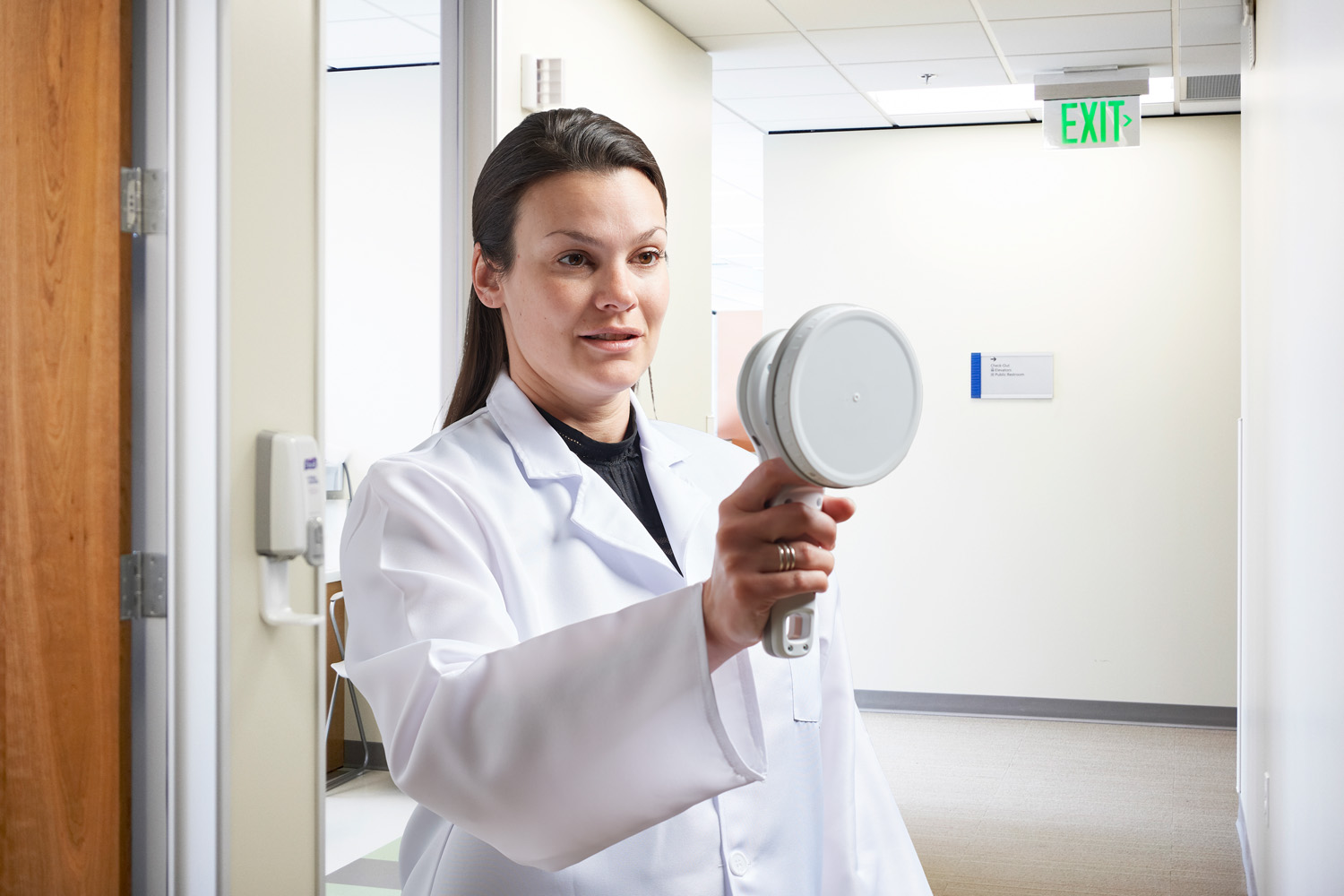 We know our product can help you, and to make it easier to experience the difference. We're offering a 15% discount through the end of the year, with every RaySafe 452 Radiation Survey Meter purchase when you trade in an old unit from any manufacturer.
Let's talk about making your job easier, today. Complete the form below.