RaySafe is tipping the scales in your favor with a great product and a 25% limited time offer discount.*
We can't help with the hassles you experience from your boss, clients or traffic, but we can make a difference when measuring X-ray machines and saving you money. Here's how:
No more struggling with sensor placement and trying to get it perfectly positioned. There is no heel effect with the X2 due to stacked diodes in the R/F and MAM Sensors. Place the X2 sensor in the beam and take the measurement. It is that simple.  
No more issues with selecting the right sensor or making special settings based on the measurement you want to conduct. The R/F sensor covers all radiography and fluoroscopy applications without special settings or switching to special sensors for measurements like higher sensitivity or transparency. Likewise, the MAM sensor covers all mammography machines and even measures dose and HVL without selecting beam quality.
Stop spending too much money and time on calibration and service. You can lower the cost of ownership, and reduce the time spent without your test device due to calibration, with the RaySafe X2, which is eligible for our new 8-year service plan.
Get immediate results by viewing the entire waveform, regardless of exposure time, directly on the unit itself. The X2 provides robust data and insights at your fingertips.
Experience increased efficiency by analyzing the up to 10,000 stored exposures of measurement data on the go or anytime it is convenient for you.
No more hassles and time wasted setting up your device. The X2 Smart phone-like user interface provides:
Simultaneous display of all measured parameters
kV, radiation and mA waveforms
Stop carrying multiple devices. The RaySafe X2 provides comprehensive X-ray testing, measuring kV, dose, and HVL on all commercially available mammography machines commonly found in hospitals.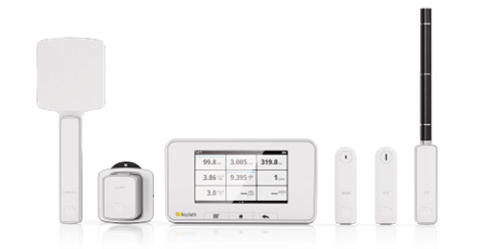 We know our product can help you, and to make it easier to experience the difference, we're offering a 25% discount with every RaySafe X2 purchase when you trade in an old unit, from any manufacturer.
*The 25% trade-in offer is only available in the United States and Canada. Check with your local sales representative for other regional promotions. 
Let us tell you more about how we can tip the scales in your favor. Fill out the form today.