The RaySafe 452 Radiation Survey Meter
We know how hard you work and how many different applications you're measuring. A single meter can't do it all so you're forced to carry multiple devices. The 452 eliminates that problem. It is designed to move with you through your day and measure what you need, when you need it.
Here are some of the applications the RaySafe 452 Radiation Survey Meter measures:
| | |
| --- | --- |
| | |
| Tube Leakage | Scattered Radiation in Room |
| | |
| --- | --- |
| | |
| Wall Leakage | Contamination |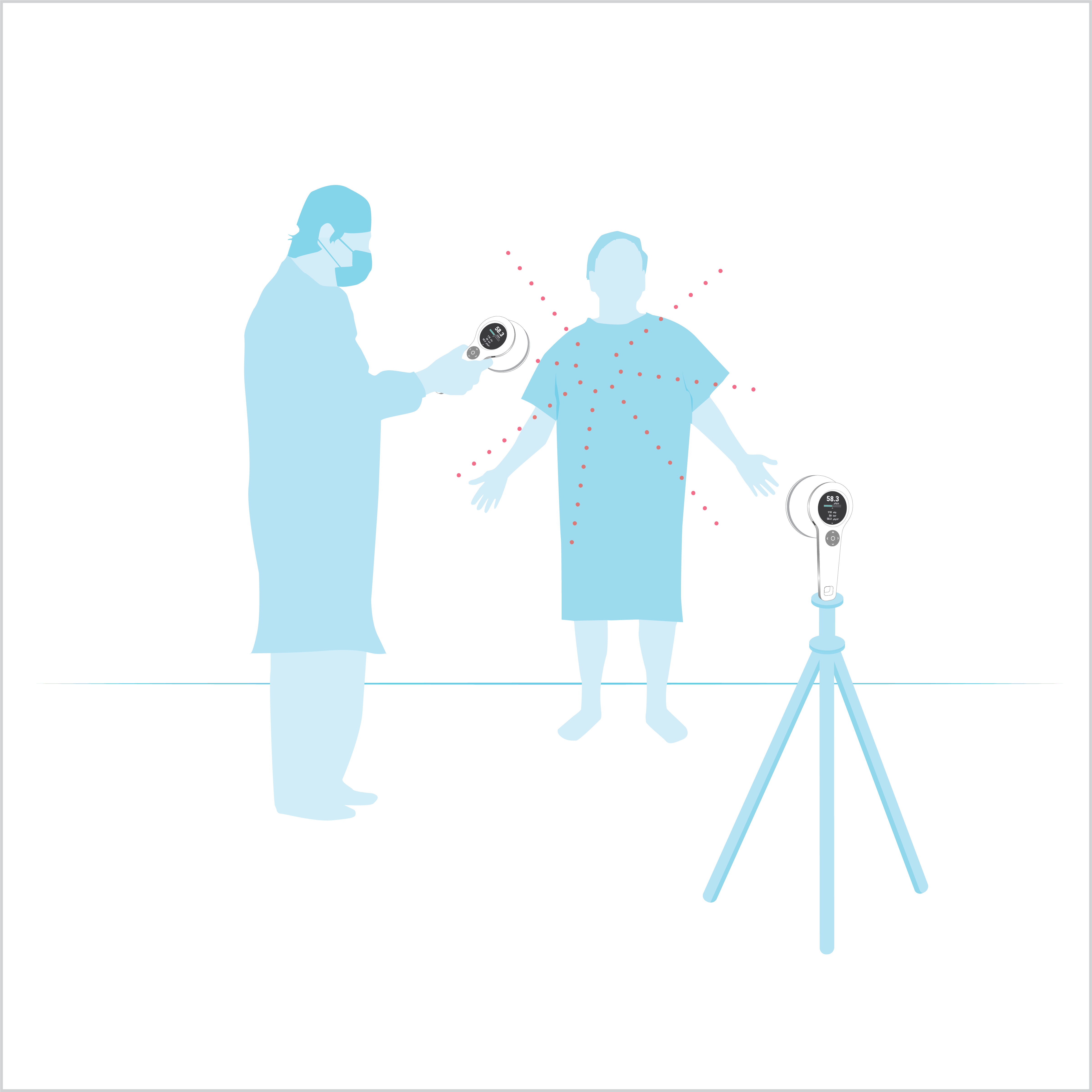 Control of Treated Patient
If your survey meter can't keep up with you it is time to upgrade to the new RaySafe 452. Check it out:
Large display
Intuitive user interface with easy to view parameters in bright daylight and dark environments. All parameters in one display for overview and easily accessible settings.
Fast response time
The dose sensitive Geiger-Müller pancake enables a fast response time even at very low dose rates while the silicon diodes provide accuracy and speed at higher dose rates.
Convenient data storage
The dose rate value is automatically saved every second providing comfort not to lose data and enabling measurement analysis at a later stage. The data can be transferred to PC with the software.
Sensitive, stable sensors
Silicon diodes combined with an energy compensated Geiger-Muller pancake provide high sensitivity and stability over a very wide energy and dose rate range.
Worry free
Wipe the instrument with a wet cloth or wash under rinsing water thanks to the IP64 classification. The durability and wide temperature range also makes indoor and outdoor measurements possible without worrying about the instrument.
Speak to a sales person today to learn how the RaySafe 452 can help save you time, money and hassle.